Hotel Perun Lodge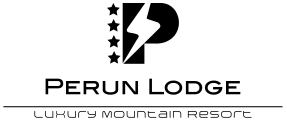 Hotel Perun Lodge
Located in a quiet part of Bansko, within walking distance of the center, Perun Lodge Hotel is a cozy mountain hotel, known for its pleasant atmosphere and good service.
Perun Lodge website 4* >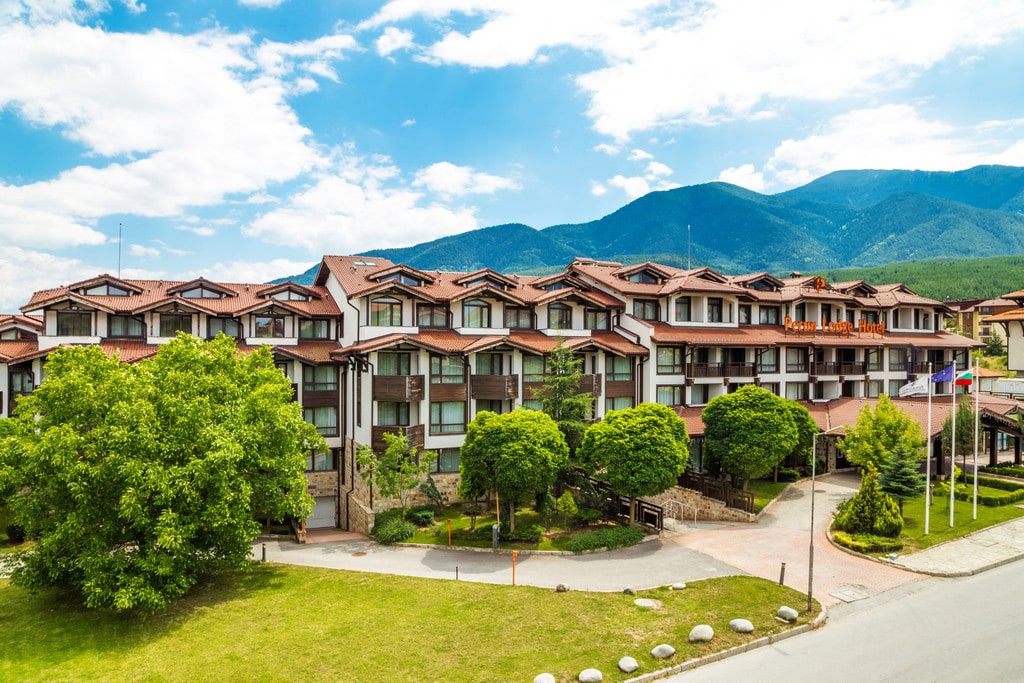 The location of the hotel allows quick access to the starting station of the gondola lift. The distance between them is only 350m.
The complex is designed in a traditional Alpine architectural style with a modern and contemporary interior. Elegance, luxury and coziness are the exact definition of the "lodge" of the god Perun.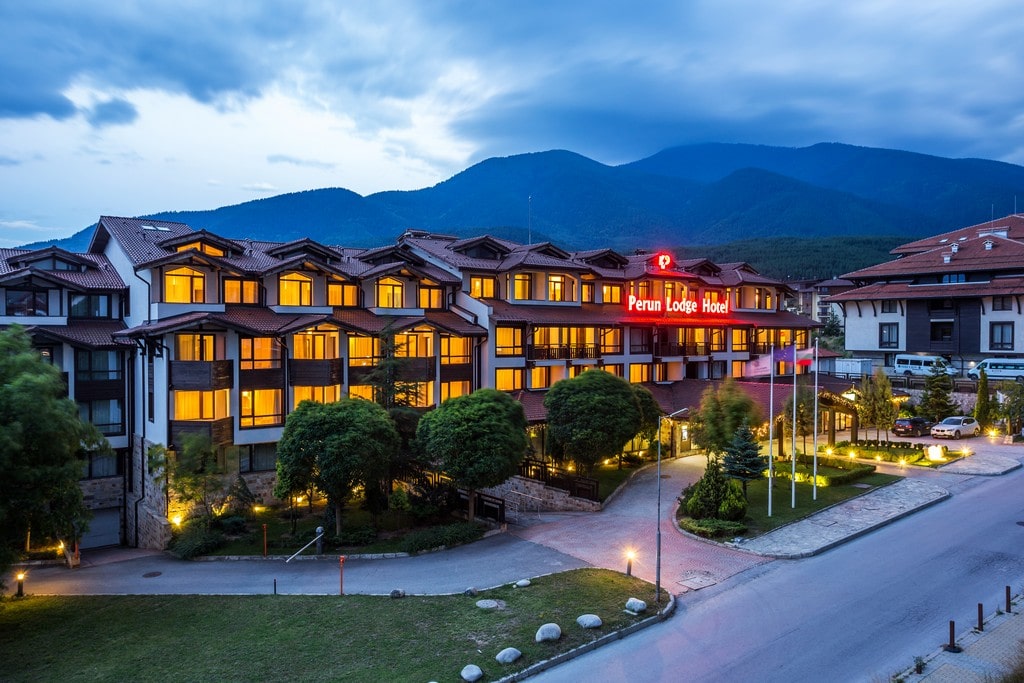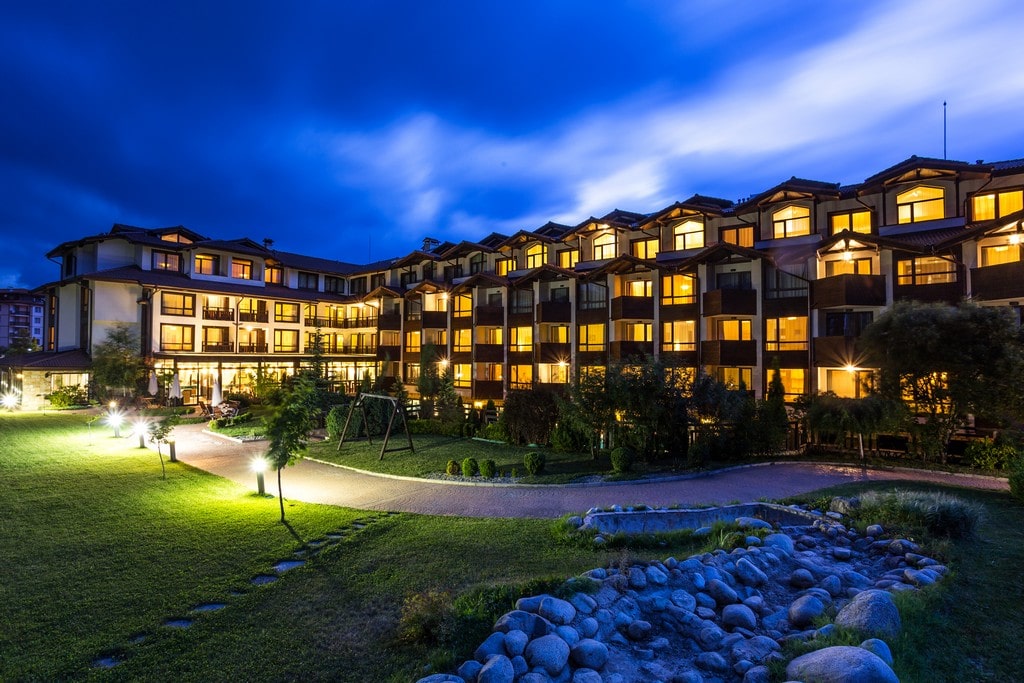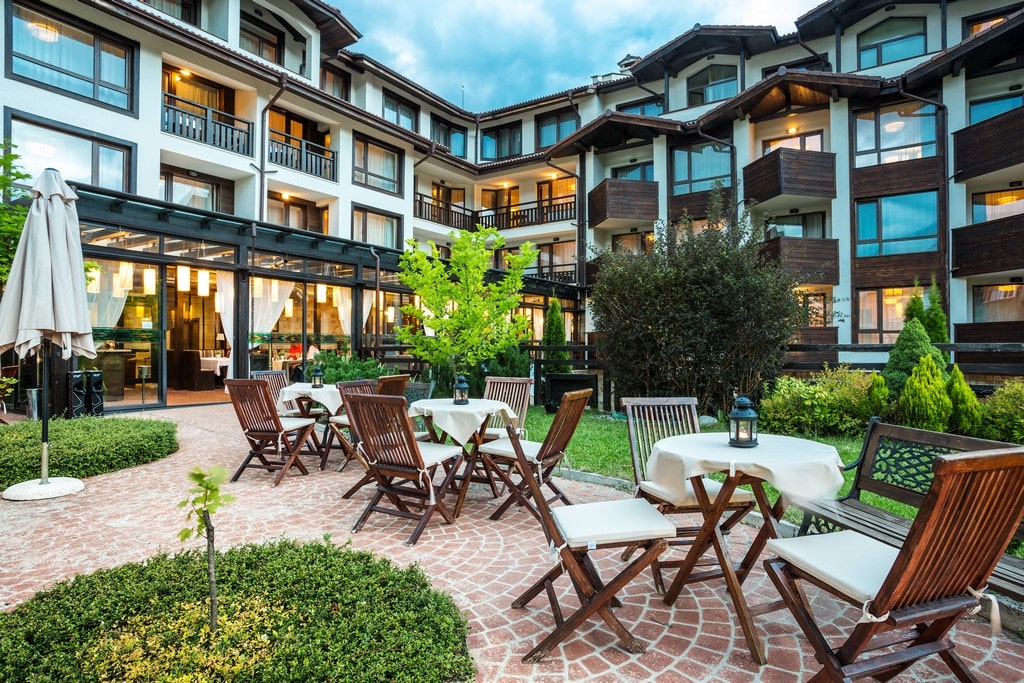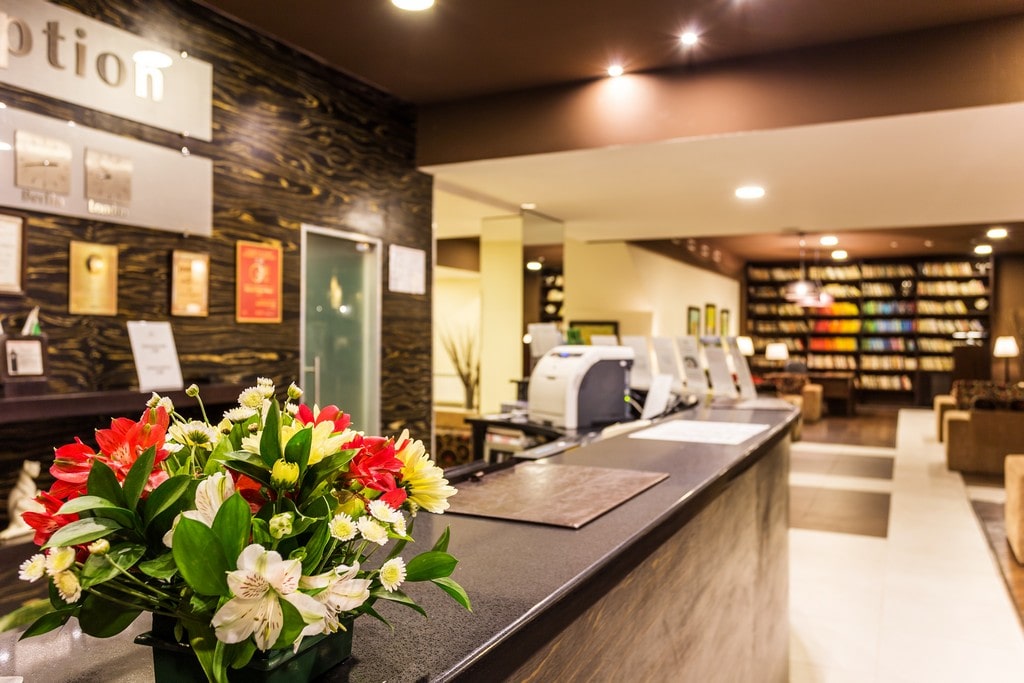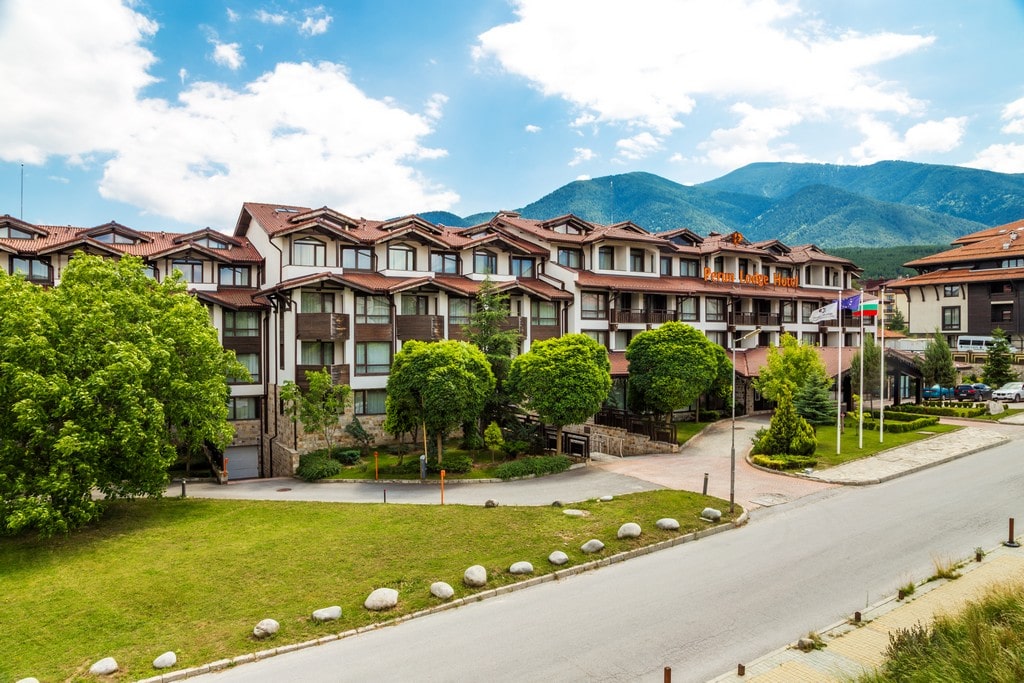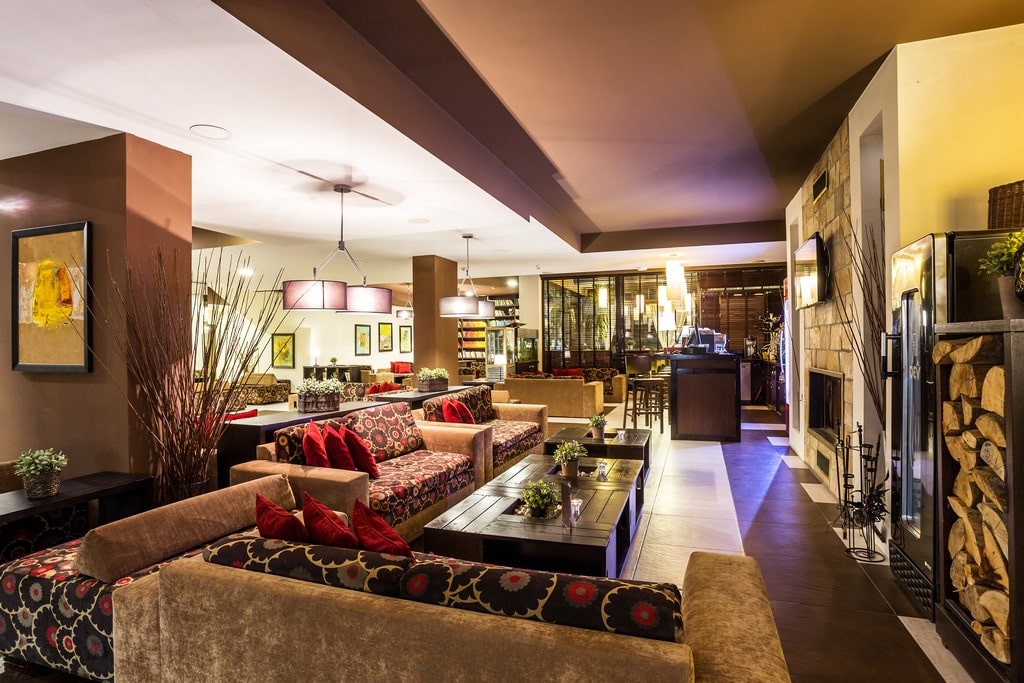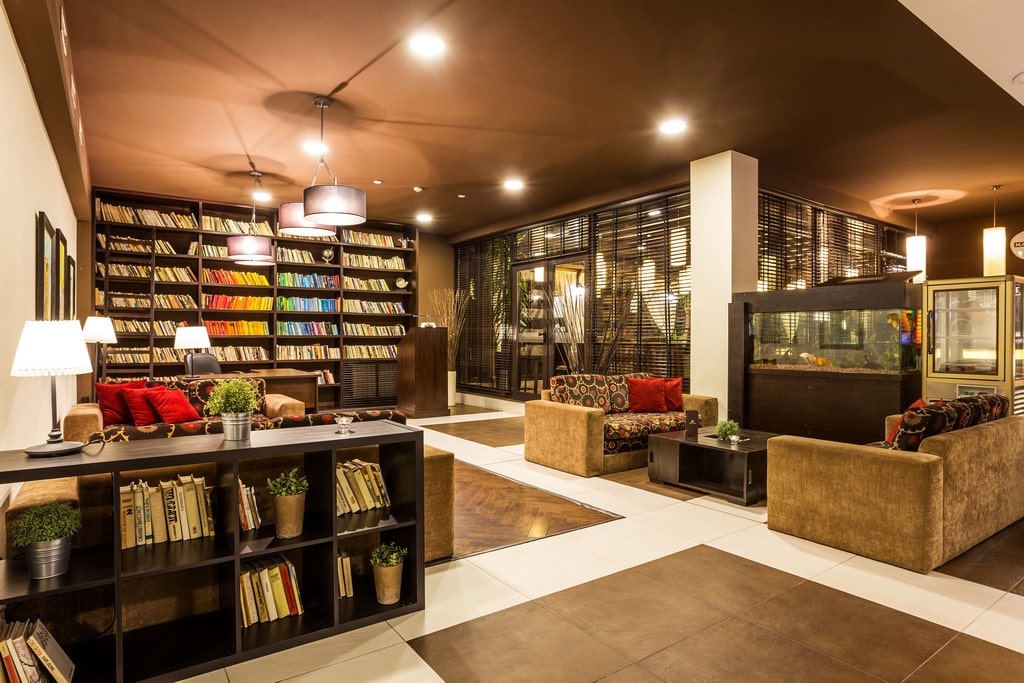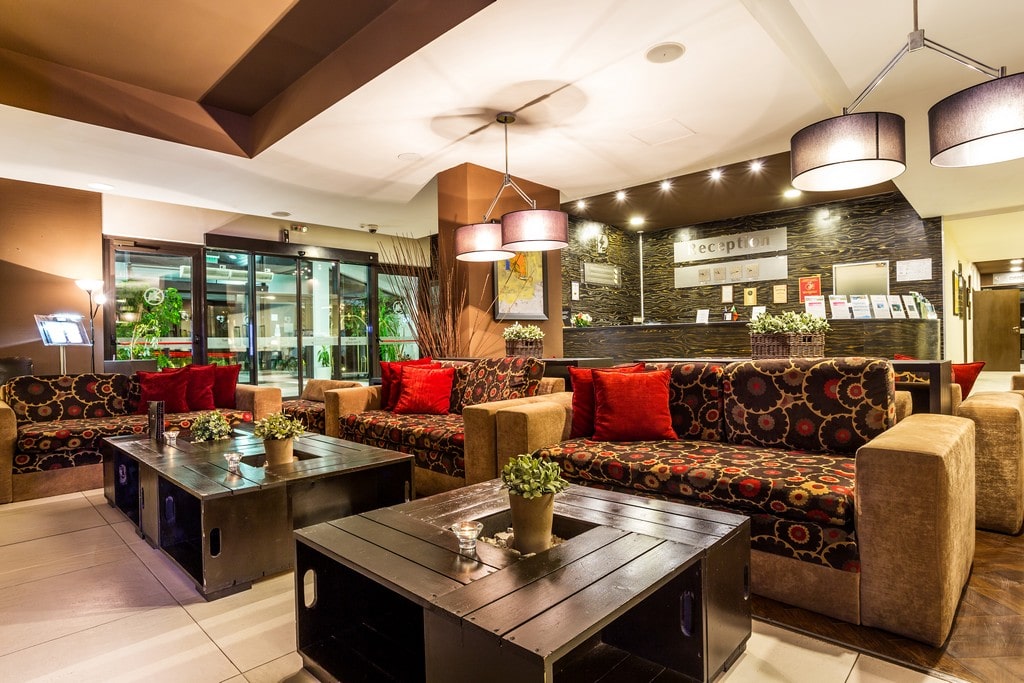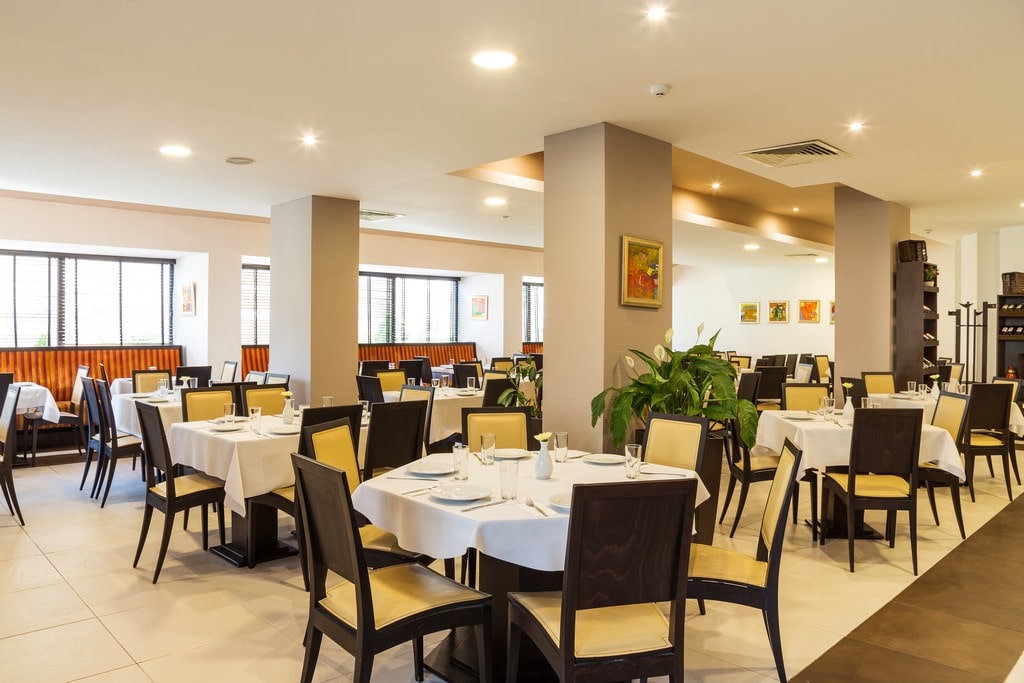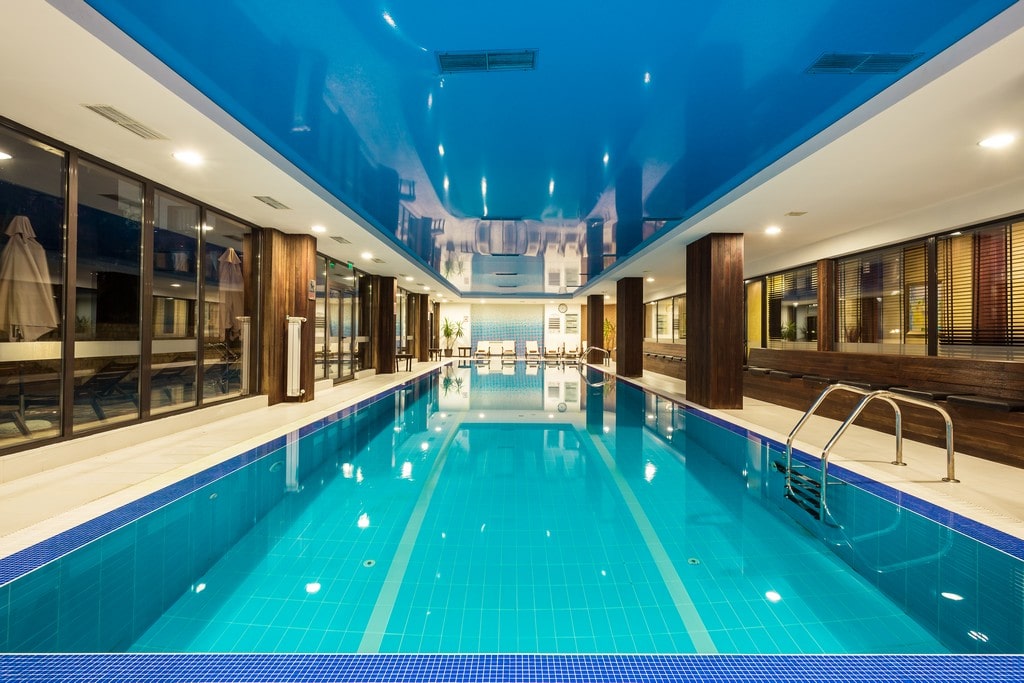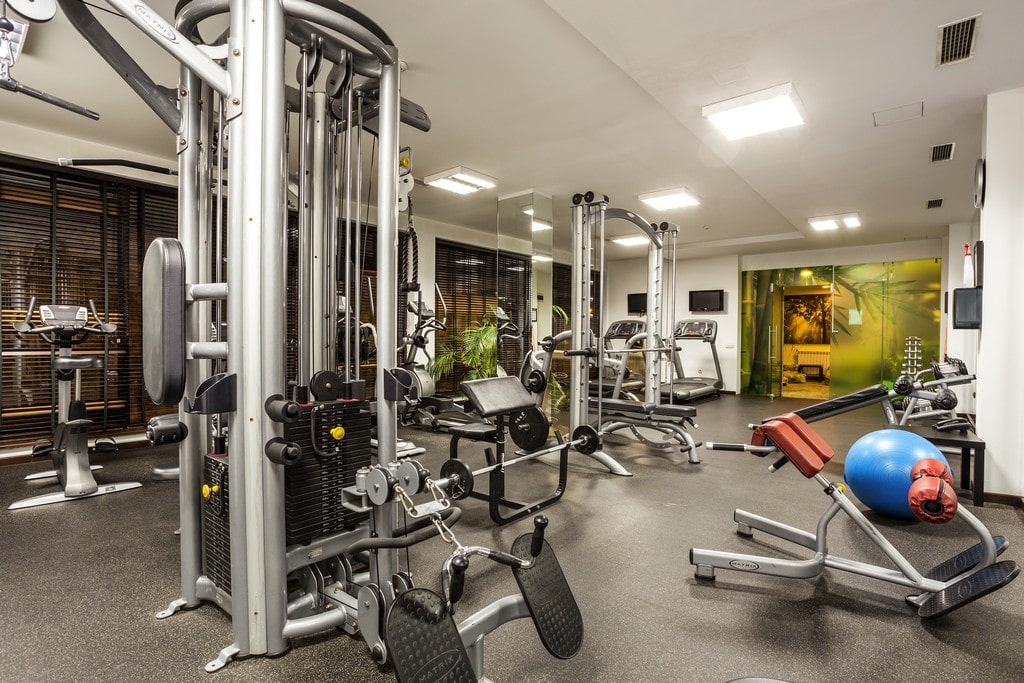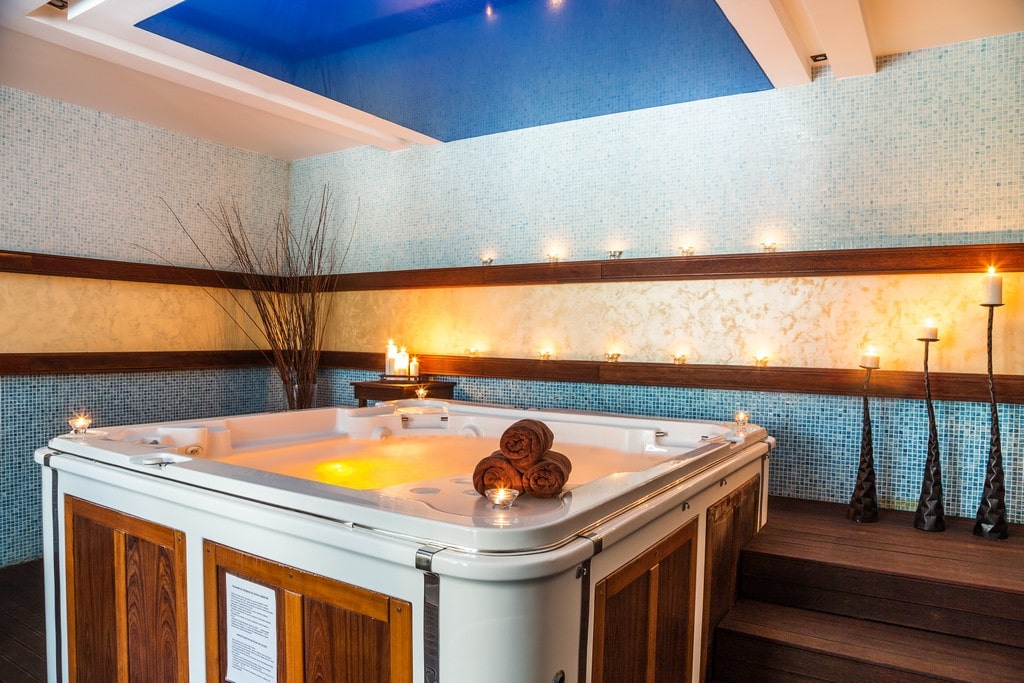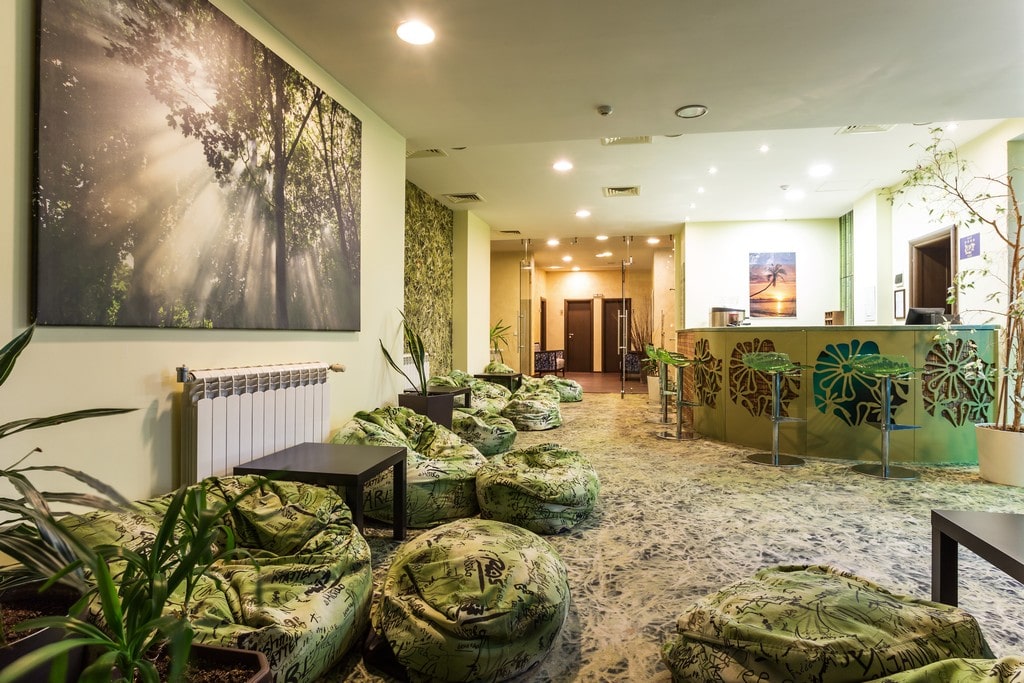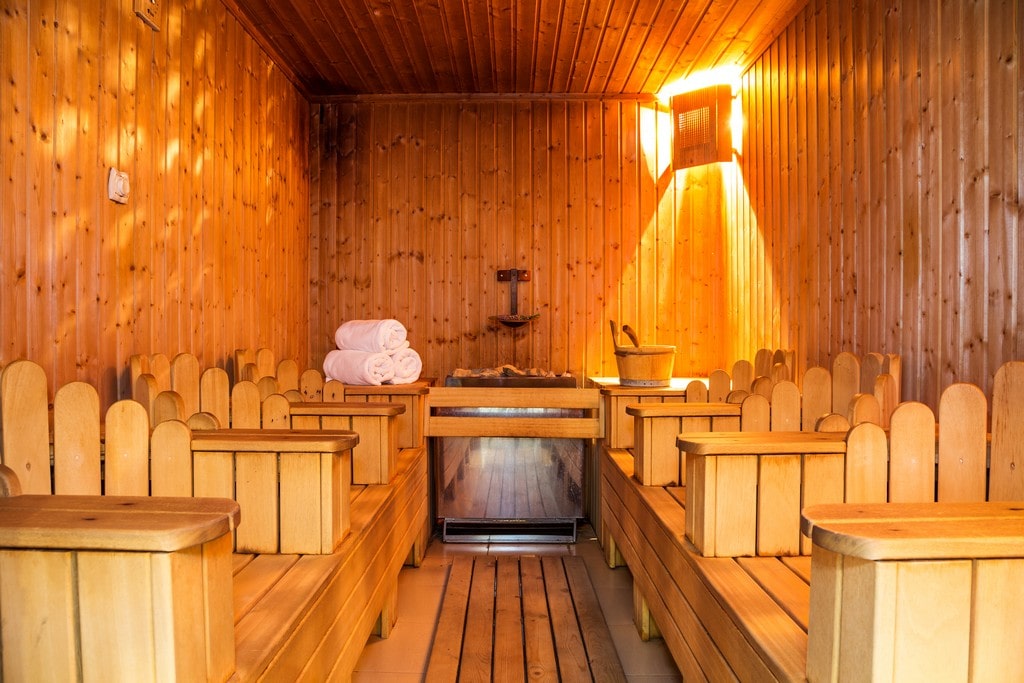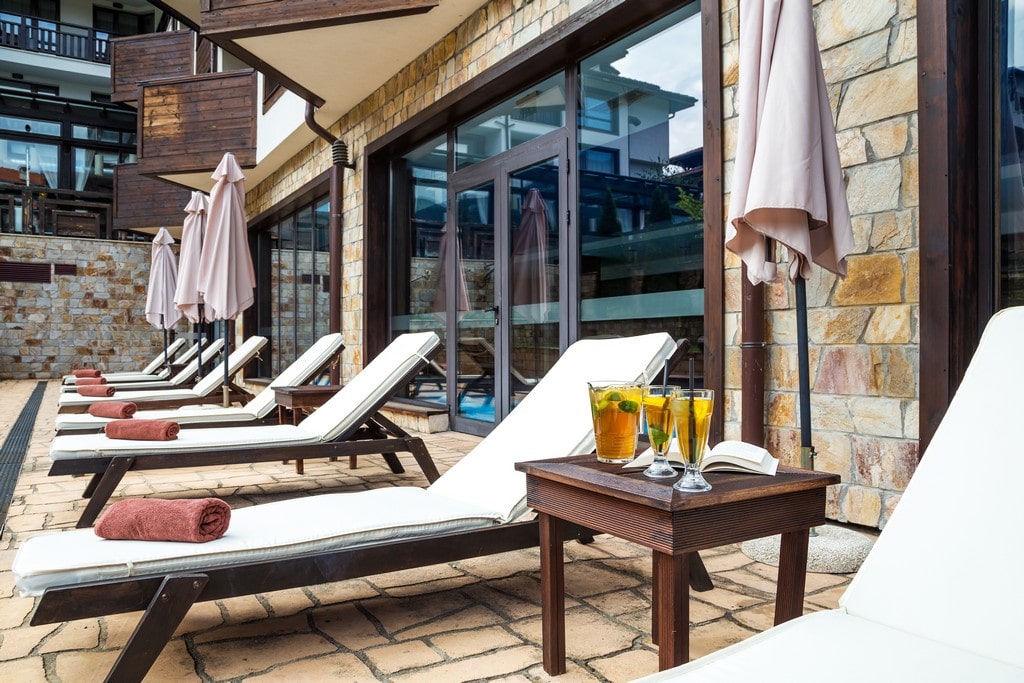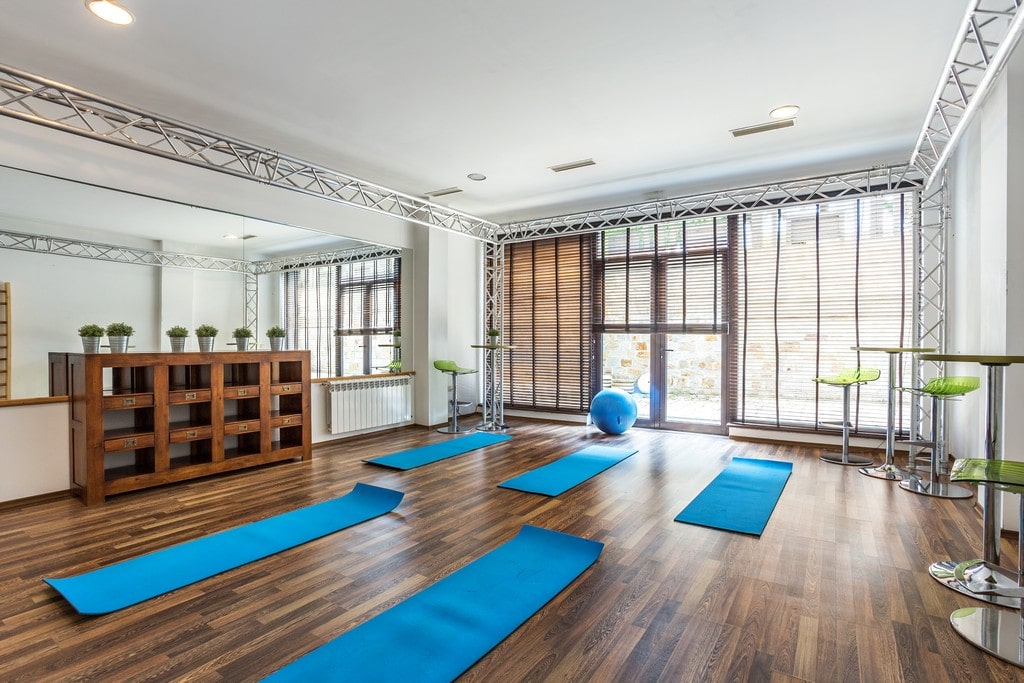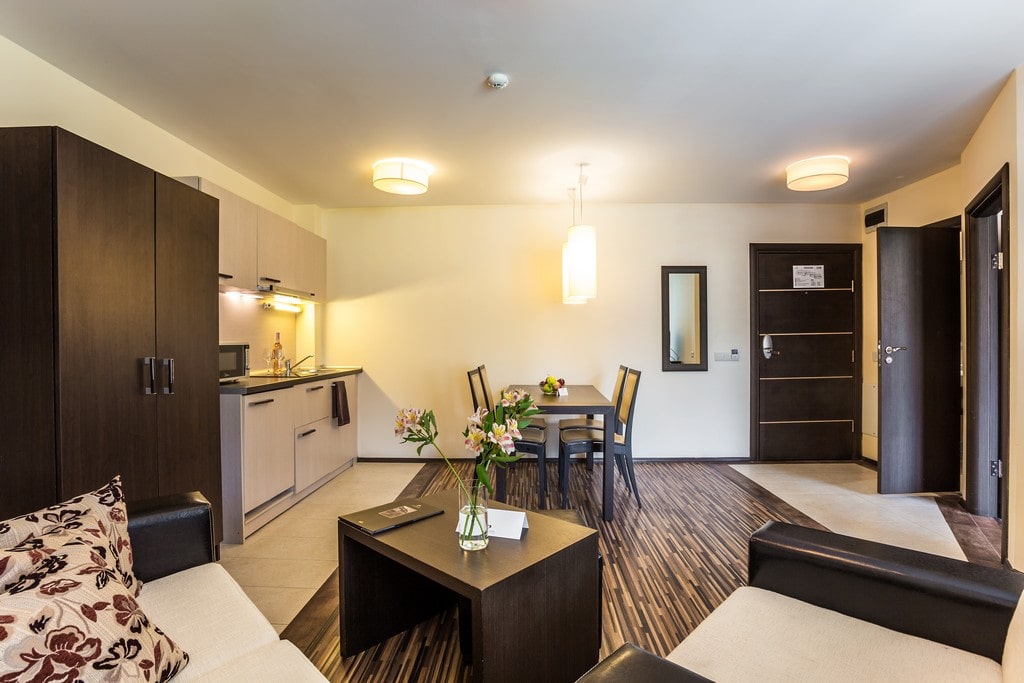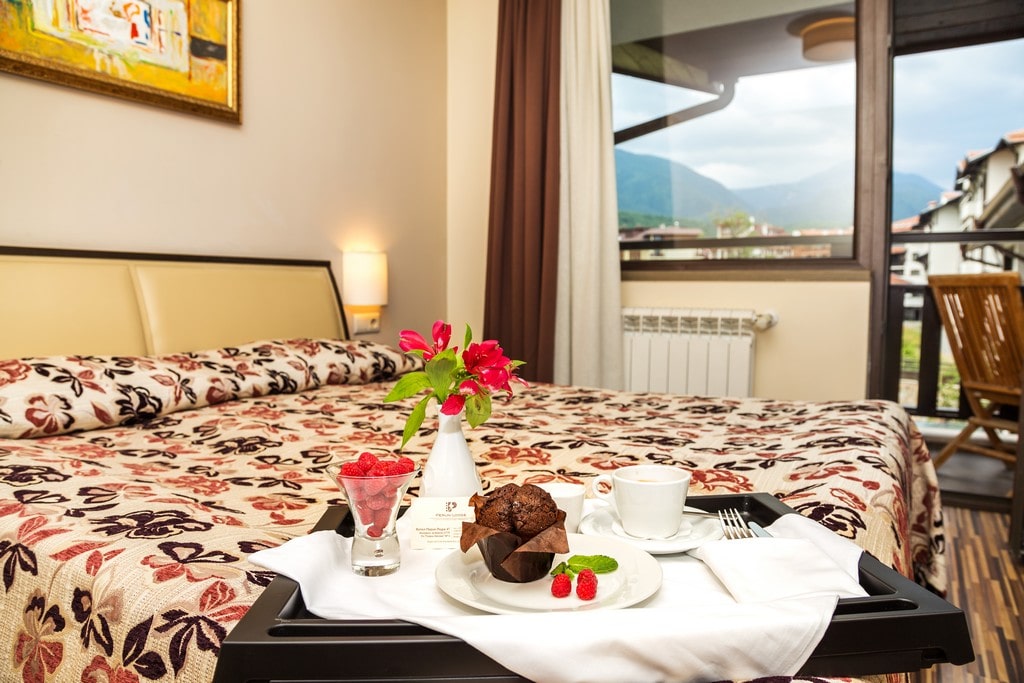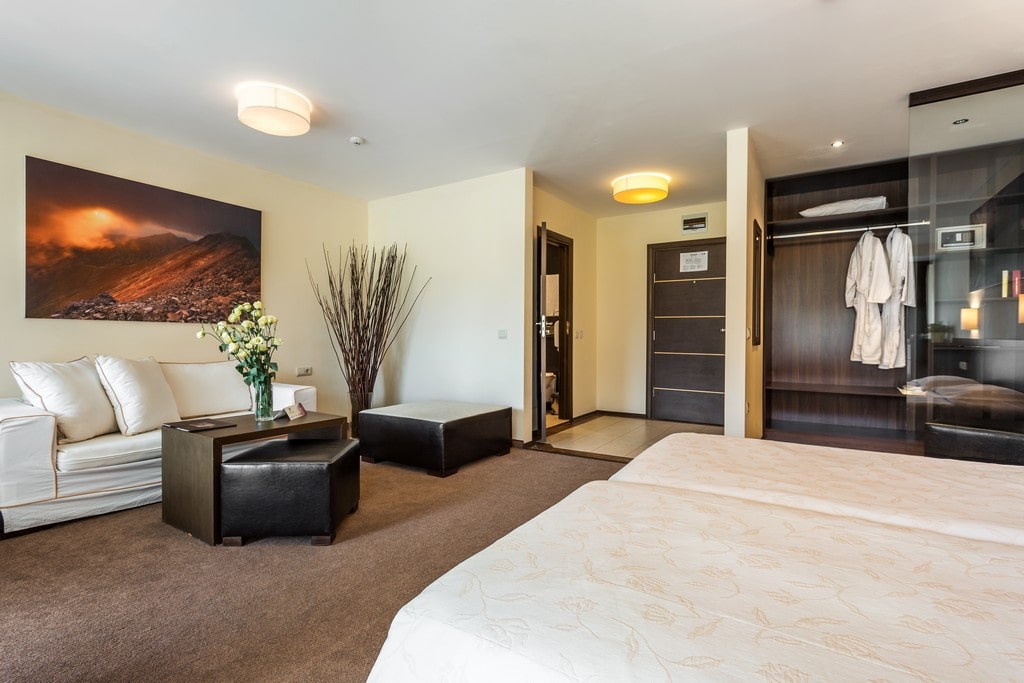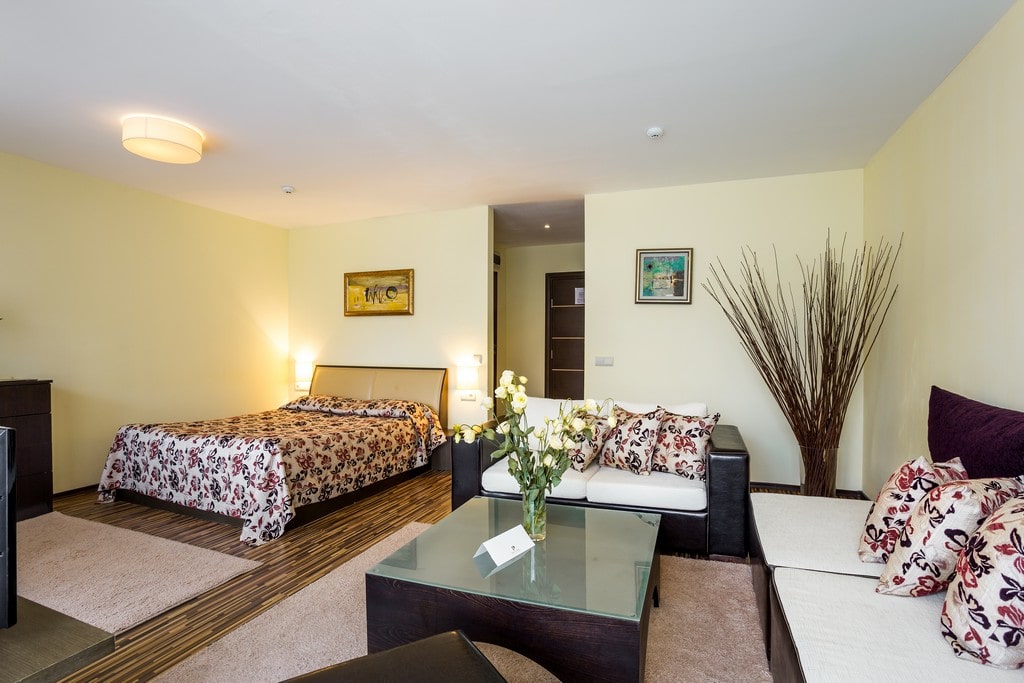 Find your second home
Good sleep is essential for a fruitful start to the day. Perun Lodge Hotel has 150 rooms spread over 4 floors. They are equipped with everything you need for a pleasant stay. The hotel offers accommodation in Studio, One-Bedroom Apartment and Junior Suite. Rooms are spacious and bright.
All rooms are equipped with cable TV, LCD TV, telephone, safe, shower cabin/ bath tub and everything you need for a comfortable stay.
The main restaurant is located on the ground floor of the hotel, with classic décor and warm colors. Its capacity is 100 seats. The restaurant is connected to the Winter Garden of the hotel, which has 60 seats. The menu is inspired by European cuisine, but also offers a wide selection of traditional Bulgarian dishes.
Relax center
The relax center has an indoor heated pool with the largest water mirror in the area, a sauna, an herbal sauna, a steam bath, a jacuzzi, massage rooms, a relaxation area, a well-equipped fitness center and an exercise room.
Fitness center
The Perun Lodge's fitness center offers a wide range of equipment for effective training. The hall has
a variety of equipment for cardio, physical and strength exercises - treadmills, weights, cross trainers and more. Yes
you can maintain your daily workouts, even during rest.
разнообразие от уреди за кардио, физически и силови упражнения – пътеки за бягане, тежести, крос тренажори и други. Така
може да поддържате своите ежедневни тренировки, дори по време на почивка.